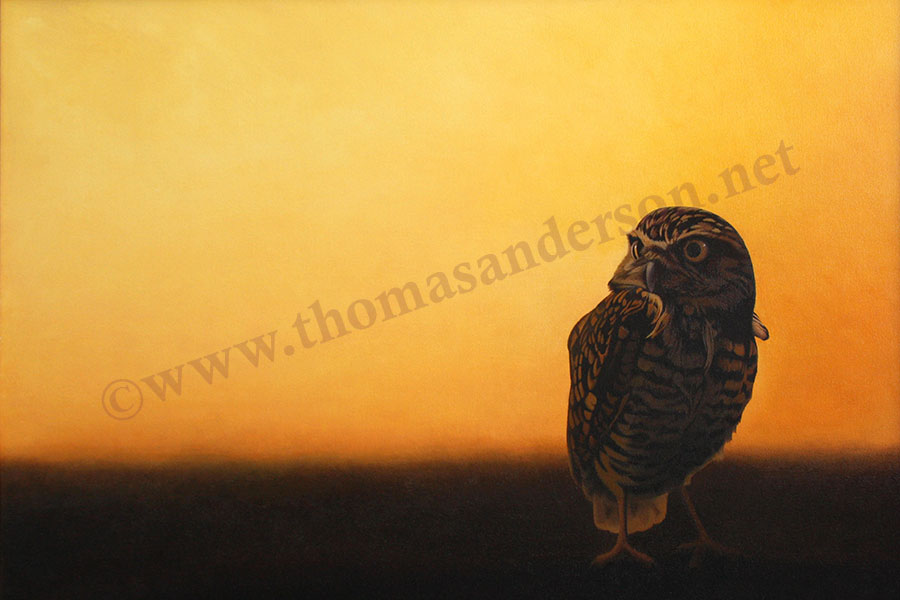 "The End of the Road"
Oil, 24" x 36"
$3000
©2004 Thomas Anderson

While not an endangered species, Burrowing Owls are threatened in much of the Southwest because their habitat has been—is being—developed into suburbia. After conquering and tiring of water media, this was my first oil painting in more than twenty years. I chose this subject matter because I wanted to create an atmosphere of loneliness, of heat and dust, of a kind of barren landscape that expresses what it must be like for such a beautiful creature to be pushed out, pushed into a corner where there is nowhere else to go.